Distinctive Western Wear Styles
Our western styles dresses, skirts, blouses, jackets, pantaloons and slips are all special made to look and feel comfortable while wearing our western apparel. Western clothing makes you feel more country at heart.
.
Cherokee Tear Dress
.
This Cherokee Tear Dress is the official Cherokee
tribal dress still made today for special tribal occasions
Cherokee weddings etc. (in white with white ribbon this
Cherokee Tear Dress is beautiful). The dress buttons up
the front bodice. A loose fitting and very comfortable dress.
You purchase fabric and notions.
Sizes Small Medium Large X-large
Fabric needed: All sizes 8 1/2 yards
Notions: 2 large spools of thread;
30 yards 3/8" or 5/8" ribbon to match fabric
8 - 5/8" buttons
Standard Cut Price you supply notions and fabric.
Cotton fabrics $125.00
Cotton fabrics no ribbon $75.00
Wedding Dress $250.00
Custom Fit call for prices
.
.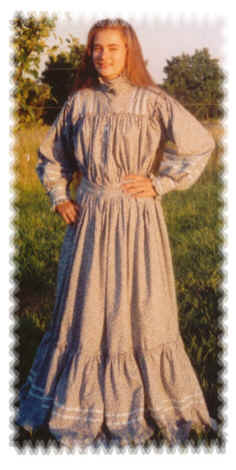 Dress was made
for a Cherokee
gathering. The
lady just loved
her dress.
.
.
.
.
.
.NOTICE: WE DO NOT SELL PATTERNS
.
.
.
.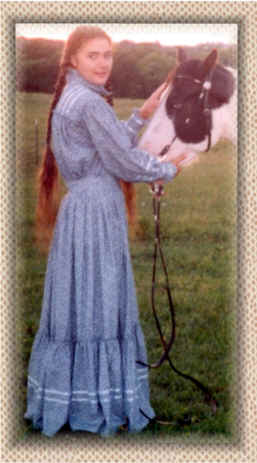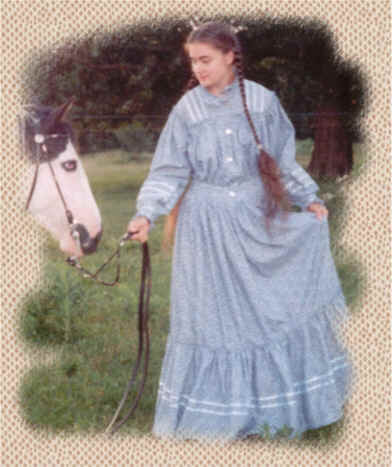 .
.
.
More Western Wear Style Links below:
.
.
.
online casino