Mini Barns of Greater Missouri

We Deliver Direct to where you want it
LOG CABINS
Beautiful real wood log siding makes for a LOG CABIN with all the advantages of conventional construction and you miss all the ills of cracking and poor seal of a solid log house. This is the way the smart consumer does it when they desire a Log Home or Cottage with the warmth, beauty, and endurance of standard stick built construction. Delivery applies to these homes as well. Lincoln would have been proud to own one of our Cabins.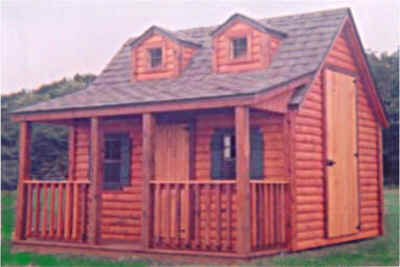 .

LOG

CABIN

PRICES
Below Prices:
include 5' side walls and 3' porch


wider and higher sizes available*
3íporch+ 8x8 enclosed

$ 2,300.00

3íporch+ 8x10 closure

2,600.00

3íporch+ 8x12 closure

2,900.00

3íporch+ 8x12 closure 6'sides

3,250.00

3íporch+10x12 closure

3,250.00

3íporch+10x16 closure

3,650.00

Lofts also available
call for quote*
mini .barns
.
.
.
All the heavy work is done for you. You come and finish the inside to meet your dreams and enjoy knowing that you helped build the most important parts that you look at inside every day. Larger sizes are available but we have to be separately priced. So if you don't see the size you require, don't despair, just look below or click the contact us button on the left.
.
.
. . . . . . . .

Cottage Castles
Starting at $29,711.00*

. . . . Starter Homes from $9944.*
. . . . Click on house picture to learn more

.

.

.

Custom Buildings $35,133.00*
.
Bachelor's Mansion
we call it a Cottage Castle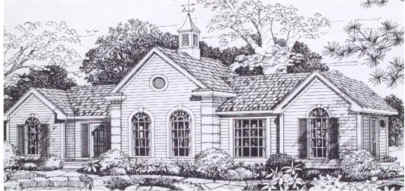 Built on site, only all exterior finished, totally dried in,
$35,133.00*
as pictured on level lot, no landscaping/foundation,
requires prior personal drawing plans contract
Click on picture to learn more
.
.
.
Mini Barns of Greater Missouri
is owned by Ireael Sabin
19591 Kelsay Road
Barnett, MO 65011
Copyright 2003 Halleluyah Web Designers
prices subject to change without notice
customer required to handle and pay all costs of permits, taxes, & licenses required

online casino