Mini Barns of Greater Missouri

We Deliver Direct to where you want it
www.PlayCastles.com
Learn More
About the History of Castle Life
Sorry but this is a slow loading page because of all the castles on it.
Click on the castles to return to www.PlayCastles.com page.
.
Battle Axes to the left.
Castle village and life below.
Then some historic Castles on the bottom.
Our Stone Play Castles and Towers are made of wood to make them portable and less expensive. But with the excellent painting these wood playhouses are transformed into an Old English Castle with Kings, Queens, Knights, Dungeons and Dragons, come to our magic kingdom where children play the memory of Harry Potter fades or becomes more real as the night begins to fall around the moat protecting the family crest as the draw bridge is raised to keep out intruders. Such shall it be in your back yard as you lower the drawbridge to allow your friends to enter your kingdom, scale the walls to the roof, slide down the secret escape, or just swing with the wind in your face as you dream of prince charming or the sleeping beauty. Rescue the maiden in the Tower from the wicked and evil prince of darkness before it's too late.
.
.
Of course, you have to use your imagination a little, but our cute rugged tower and castle will anchor your swing and slide for you. See our special $11.00 Coat-of-Arms offer below.
.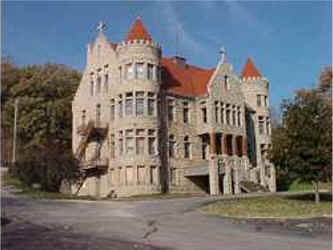 Slay a savings if you can wait for war, Click on the Knight to get on our monthly Knight's Ezine of Special Offers
.
When your child have their own Play Castle in the back yard they will think you are a King or Queen for buying it and their friends will be green with envy:-) Wondering what they will have to do to get their parents under the spell of buying a Play Castle from www.PlayCastle.com to make them as happy as your children are.
.
. . . . . .