Modest Homeschooling Christian Clothing sewn
by a Truly Custom Clothing Sewing Seamstress
Modest Apparel Clothing sewn by a truly modest Christian Seamstress. Sewing Custom Patterns - Dresses: New Majestic Plus Sizes, Original Wedding, Betrothal Bridal Attire; Long, Cape; Maternity, Ladies Homebirth Nursing wear; women homeschooling and homeschool children clothes; Jumpers, blouse-slips, skirts, blouses, Look a Like, matching garments, American Girl 18", under-garments, slips, bloomers, flannel nightgowns, veils and more. Some call these old fashioned dresses or women's vintage fashion. Be happy with your USA fashions plus big sizes handmade wardrobe by Lydia of Purple. Over forty years experience guarantees you an excellent fit. We encourage you to pick out your own fabric, design, color and mail it to us. Our labor of love custom sews your beautiful garment of praise to enjoy the peace that comes with knowing you are dressed pleasing to God. As of 2004 we now sew Large, Plus, Majestic Size, Full Figure and Hard-To-Fit, which Sizes are hard to find also. Lydia of Purple custom seamstresses are specializing in big sizes from now on.

We do all the sewing for you whether you pick our professional CUSTOM FITTED priced garments for a tailor made fit regardless of your body shape, OR our Standard Cut Priced garments which save you money if you don't require alterations from a typical standard sized garment. Either way you get a start on a brand new wardrobe with the exact color, print, shade of fabric of your dreams... Because you are the one that picked it out, you are not limited to a stores selection any longer. We ship the garment to you ready to wear.

.
CUSTOM SEWING by Lydia of Purple:
Be sure to bookmark our site or place it in your favorites for future easy reference. If all else fails just remember to search for "Lydia of Purple". Click here to be added to our private Newsletter and Site Update Notice list.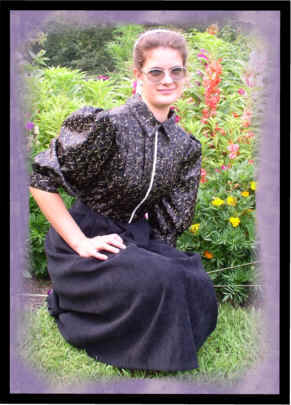 Custom Dresses / Patterns We do all the sewing for you. Find out what "Custom" really means both to you & the fit of your dress. Please browse our entire on-line catalog.

Wedding / Bridal Attire Getting Engaged or Betrothed to Marry? They wish they were. But let us help you with a beautiful yet modest dress while we are still waiting.

Jumpers $9.00 up for Std Cuts

Flannel Night Gowns Winter

Robes Private to Luxurious Church, Choir, Baptismal and
home bedroom and bath robes available

Look-a-Like Mother and Daughter or all the family
members in Matching Clothing / fabric and style

Girls Size 1 to 14 Yes, don't forget the next generation. Raising up modest ladies is our goal.

NOTICE: WE DO NOT SELL PATTERNS
Make your selection by clicking on an item above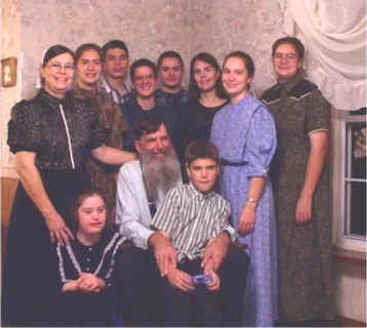 NOTICE: WE DO NOT SELL PATTERNS
Thank You. For visiting
A Christian Internet Code of Ethics
As a Christian who is active on the internet,
I hold myself to certain standards of conduct. They are:

I guard my online relationships
I am careful to visit websites that do not compromise my life in Christ
I take care that my written communications reflect Christ in my life
I guard my time to assure that my time online is kept in proper balance with the rest of my life and family time
.

.

.

.

.




Lydia of Purple thanks you for visiting our modest ladies custom sewing site.

Let us know of any way we can serve you or the homeschooling community better. With products like modest Christian dresses, majestic large plus sizes, modest swimwear, slips, wedding / bridal attire, jumpers, blouses, nightgowns, bloomers and blouse-slips custom fitting from home school big full figure babe to Great Grand mother.
Prices / availability and entire catalog subject to change without notice.
m.
o.Yes we have used the longest URL in the past
http://www.modestapparelchristianclothinglydiaofpurpledressescustomsewing.com/
d.
e.
s.
t.
.
a.
p.
p.
a.
r.
e.
l.
.
m.
o.
d.
e.
s.
t.
y
.
i.
n.
.
c.
l.
o.
t.
h.
i.
n.
new